Imagine the Possibilities
Your home, your way.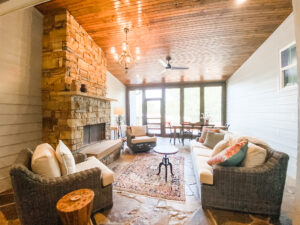 When it comes to your home, you're looking for a place to relax, to unwind, to breathe. You've got ideas and dreams and you deserve a place to make them happen.
That's where Kingdom Builders Construction comes in.
Whether it's a remodel, upgrade, or you're starting from scratch, we specialize in making your home dreams a reality.
We work with you to create gorgeous, custom finishes, show-stopping design, and most importantly, a place that you're proud to come home to. We specialize in custom home builds, kitchen remodels, bathroom upgrades, outdoor living design, and unusual, creative designs. Let us help you today.
Your dream home is right under your feet. It's just waiting for Kingdom Builders Construction.
Kingdom Builders Construction was birthed from a side project of DT Roofing, one of the most awarded roofing and construction companies in North Texas. We have more than a decade of experience in building quality homes and projects.
Lito and his crew were professional, on time, fast, and cleaned up after themselves each day on the job. He was very knowledgeable about his craft and took pride in his work, and it showed! Highly recommended him! Thanks, Lito, for a job well done!! The whole crew at Kingdom made sure all of our materials and supplies were on the job site. I would highly recommend them on any of your building projects! Tim, thanks for all of your follow-up on the job. It was much appreciated!
Were able to respond quickly to a pressing problem and resolve it quickly and professionally. First class customer service.
Jean and Brian Bondy
2023-08-08
We could not be more pleased with the remodel project at Mission Granbury's Resource Center. Everyone involved in the project were professional and easy to work with. Thank you Kingdom Builders for a great experience and end result.
Several years ago, I purchased an old, definitely fixer upper home because of the character I crave in a home. I learned the hard way, after several very depressing and expensive experiences with individuals who promise everything but deliver little, to go with a professional company from the start. I can not say enough good things about Kingdom Builders. Tim, my Project Manager, listened to my vision for my home and created everything that I asked for, also suggesting some ideas of his own along the way, my favorite being removing an off center door between the living area and sunporch, and replacing it with 2 arched and centered doorways. Two old aluminum bathroom windows were also replaced. Chue, the carpenter, besides installing all of the cabinetry, built all of the shelving I requested, amongst many other things. (Such as installing a heavy wood stove hood I had to have, from a vaulted ceiling.)This was a job pretty much to the studs, with new insulation, sheetrock, and flooring. There were also 2 ceiling beams completely rewrapped and stained. Now I truly love EVERYTHING about the interior of my home. Whenever I leave, I can't wait to return to it. My next project will be the exterior. Thanks so much Tim and Chue, as well as everyone else involved!!
Philip Johnston
2023-05-26
All went well with our project -
These guys were great to work with!
Everybody was very professional. Many of the men working on our house , full remodel, gave Excellent suggestions , for laying tile , asked our opinion before hanging lights or painting a whole wall : such as Do you still like this color , Miss.
Great experience with Jeremy and Kingdom builders. They built a custom pergola by our pool with some technical challenges and it came out great!
Douglas Gracey
2023-03-31
After having a microburst hit our house and rip the roof off causing extensive water and wind damage making our house unlivable.We hired Kingdom Builders to take care of the ins claim and do a deck extension upgrade. Tim Szumowski was the project manager assigned and was there on site from start to finish. The professionalism and quality of workmanship that Tim and his crews provided were outstanding! Every detail that we wanted repaired, cleaned or changed was done to our 100% satisfaction.
News & Announcements
Everyone wants to know the answer to the big question: [...]
It's time to take that big step--owning a home. Maybe [...]
We are so honored to announce that for the [...]